Arden Wood Shavings Vecoplan Installation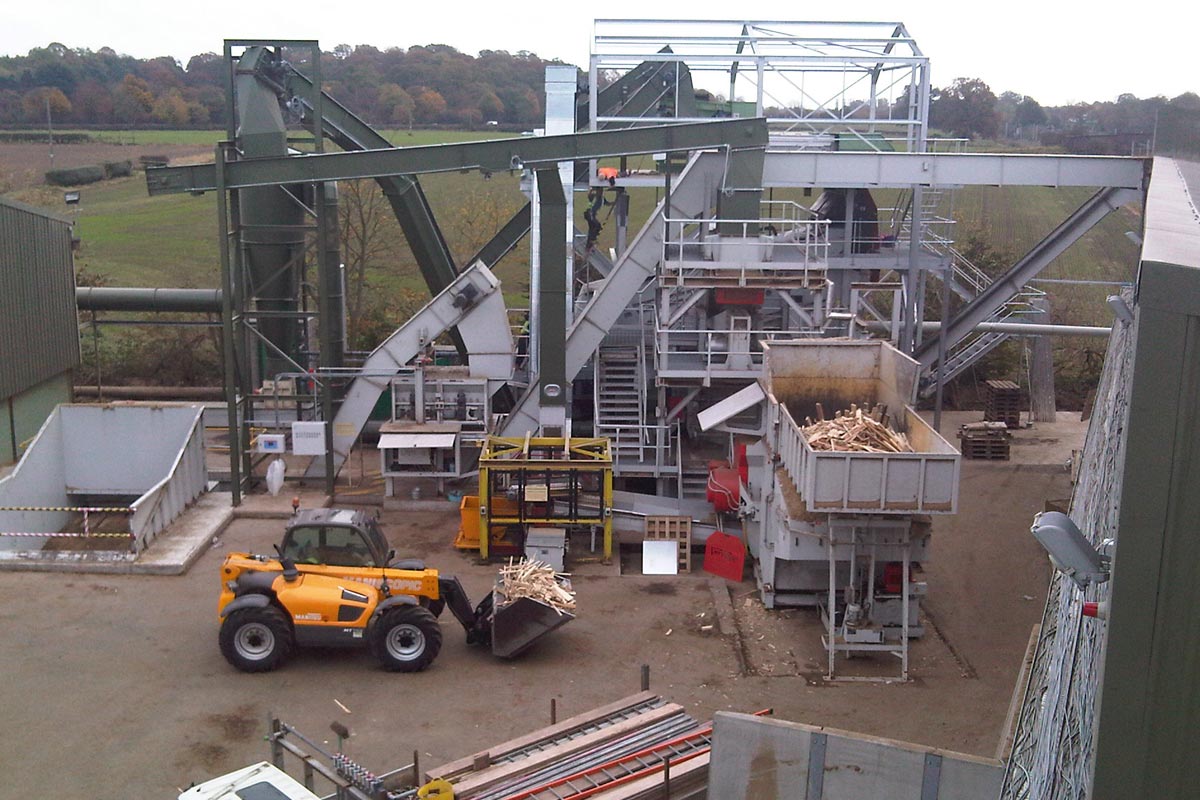 MSUK Ltd worked in conjunction with Almac Ltd, agents for Vecoplan Germany, in the installation of a full complete wood waste recycling system for Arden Wood Shavings. The project was split into two different phases to be completed over different periods of time. The first part of the project included the installation of a Wood Shredder, Hammer mill, Sieve and various types of conveyors including equalising and screw. This installation took in total 2-3 months to complete from November 2007 to January 2008.
As part of the second phase, a 60m belt conveyor suspended 20m in the air was to be added to the system as well as various other conveyors to aid the wood waste process. A larger 12 tonne sieve was also installed and replaced the initial sieve put in on the 1st phase. This installation was completed over a two-month period from September to October 2009.