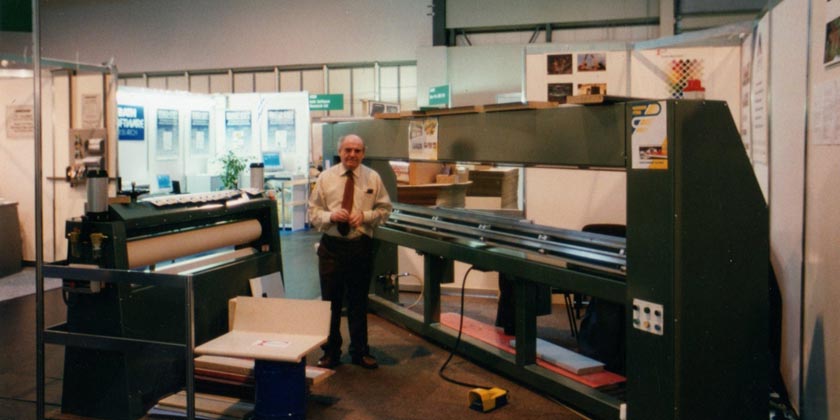 MSUK Ltd was originally established by David Hinchliffe over 30 years ago. David's background was in the textile industry, but he transferred his engineering skills in that trade into the woodworking industry. It was in the mid 1980's that his son Mark Hinchliffe joined the company and they began a partnership, which would last 2 decades. MSUK Ltd has been able to service the woodworking industry all over the UK and Ireland spreading its work portfolio further abroad to work in continents as far as Africa and Asia. The company has completed works all over Europe including Latvia, Sweden, Germany, Holland and many more. MSUK Ltd bought Bonding Systems machinery rights in the late eighties and went on to develop its own range of postforming machinery with a number of machines still being used in the industry today. Since the mid noughties, MSUK Ltd has been the sole UK agent for the range of throughfeed postformers supplied by Turanlar. We also supply other Turanlar machinery including edgebanders, nip rollers, beam saws and milling machinery.
Wood waste management has become a specialist area for MSUK Ltd and we have worked with the leading companies in this industry all over the world. We have installed, sold, refurbished and maintained all different sizes of wood waste machinery and systems over the past 15 years and are renowned for our knowledge in the industry. MSUK Ltd became a Limited company in 2007 dissolving the partnership of David and Mark, who became the Managing Director of the company, and now has both his two sons David and Adam working in the family business. David Hinchliffe Jnr is following in the footsteps of his father and grandfather in the engineering part of the business while Adam is responsible for business development and sales.
In 2016, and as part of our business development, we became the sole agent in the UK and Ireland for Global Vacuum Presses. With a customer base that has increasing demands we saw our partnership with Global as a perfect opportunity for MSUK Ltd to continue to offer support with their range of membrane presses and thermoforming ovens ideal for the solid surface and woodworking markets which we have many customers working in.
MSUK Ltd is renowned for its customer service and because of the customer care which has been a constant theme from the beginning of the company, it now has quality working relationships with some of the biggest companies in both the woodworking industry and HPL (High Pressure Laminate) sector.