CHEP Pontefract New Wagon Fill Conveyor System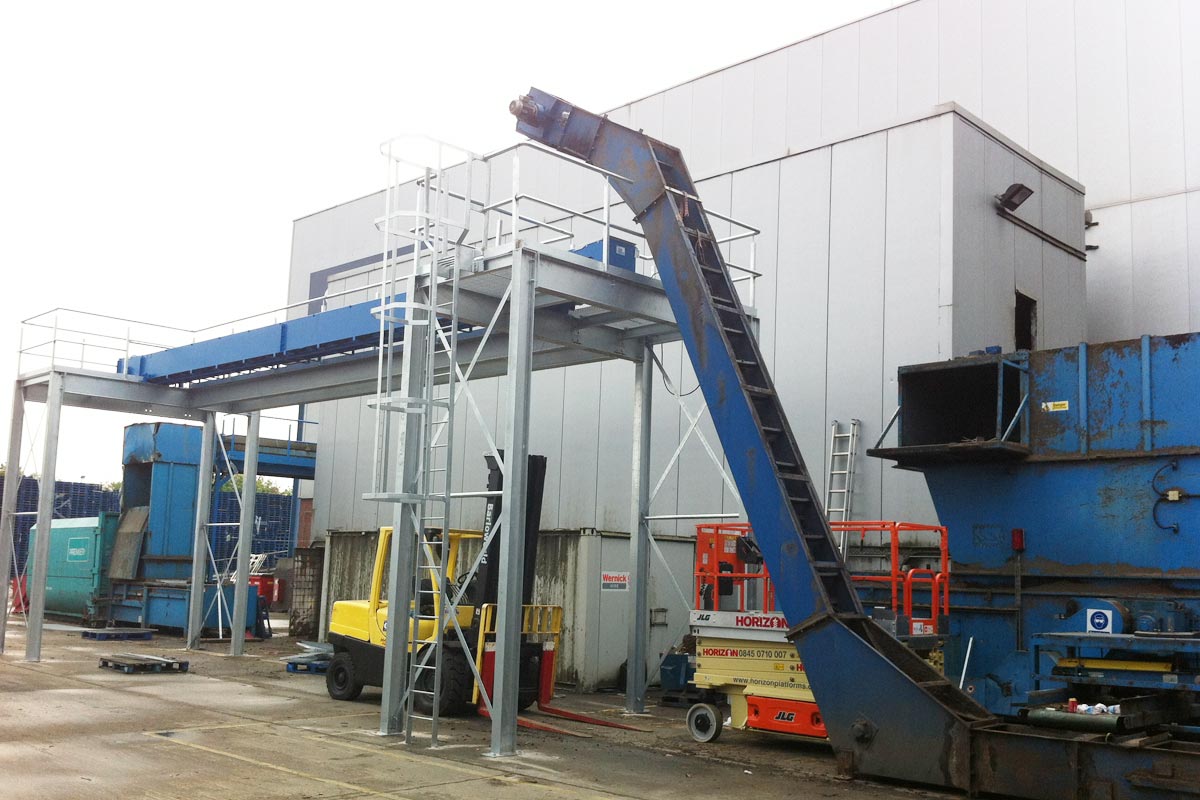 In May 2012, on behalf of the CHEP Pontefract Site, MSUK Ltd completed the installation of a new wagon fill conveyor system with access platform and ladders. This included the removal of their old silo system.
The work that was undertaken on this project included;
Removal of old silo conveyor system from their bunker. This included the cleaning of the whole bunker area ready for use by CHEP for other machinery.
Rearranging of existing conveyors to and from the hogger that needed to be moved to align with the new wagon fill conveyor and it's platform.
Construction and installation of 10m high access platform and ladders.
Installation and positioning of the new wagon fill conveyor.
Steel fabrication of chutes for between the necessary conveyors.
Full electrical installation for the new hogger system which included rewiring of the existing conveyors and changing of circuits within the main control panels.
CHEP Pontefract Management team were thrilled with the new system and it's efficiency in comparison to the old one that was replaced. They were pleased with the professional manner Machinery Services were able to handle the project and that after months of planning it has been completed to the high standards expected.