Non-Linear Edgebander - T-EB-170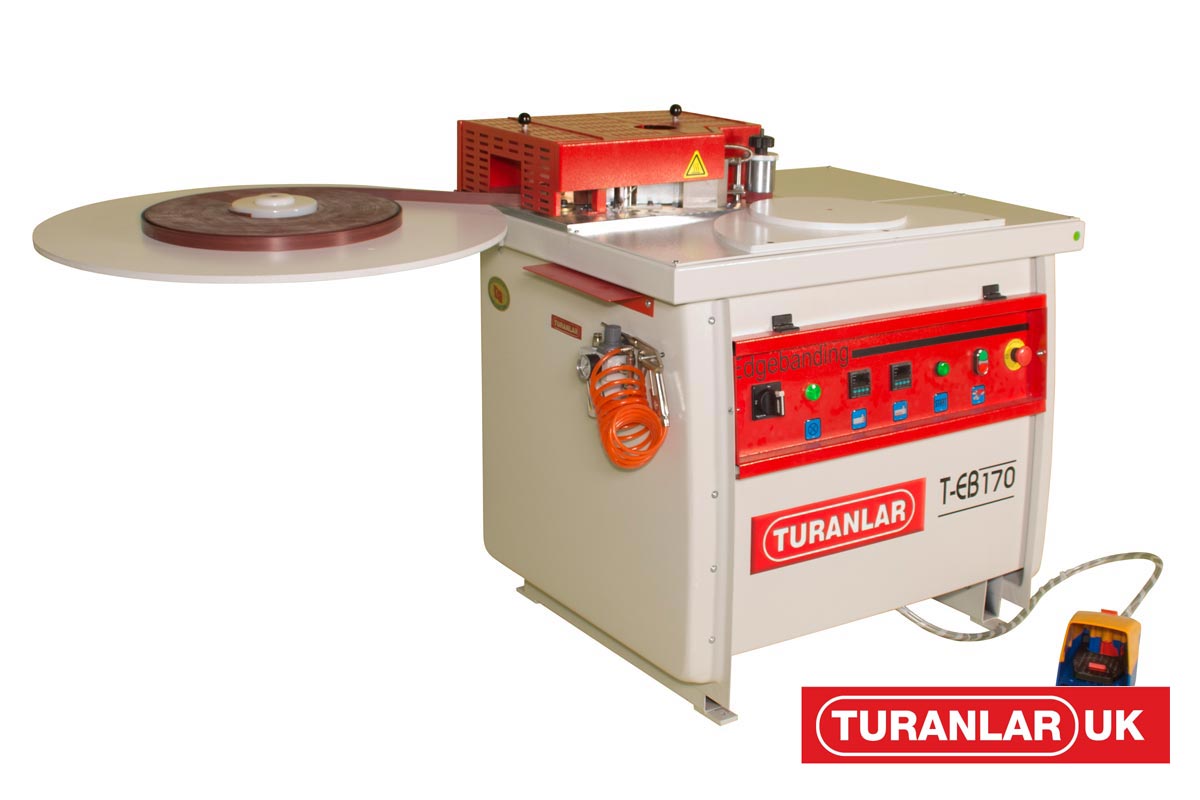 The T-EB-130 and T-EB-170 Edgebander are able to complete both curved and straight edging on materials from 0.4 - 3mm thickness but are primarily designed for curved tops that need an edging applied. All edging is applied through the operator controlling the feed through foot pedals and adhesive is applied just before the edging is bonded to the substrate.
A key feature on the T-EB-130 is hot air blower unit which ensures the material sticks more effectively to the substrate this feature is not found on the T-EB-170. The edging is cut at the end but trimming on the top and bottom of the panel would need to be done separately and Turanlar UK can also provide a machine in companionship with these type of edgebanders which is the T-FE-140 (Please contact us direct for more details on this machine).
At a fraction of the cost for a fully automated edgebander that can achieve curved edging this is an economical investment for those firms that are looking for an indispensable but reliable contour edgebander.
Product Specification
| | |
| --- | --- |
| Electrical Level: | 415 V |
| Phase: | Three Phase |
| Nominal Current: | 10A |
| Edge Material Thickness: | 0.4-2mm |
| Board Thickness: | 50mm |
| Min Concave Dim: | r.25mm |
| Min Convex Dim: | r.10mm |
| Min Board Length: | 270mm |
| Speed: | 5.5m/min |
| Total Electrical Power: | 3kW |
| Air Pressure: | 6 Bar |
| Total Air Usage: | 2,5lt/min |
| Working Height: | 860mm |
| Hot Air Blower Power: | N/A |
| Machine Dimensions (WxLxH): | 860x980x1020mm |
| Machine Weight: | 190kg |
---
Download Spec Sheet
T-EB-170 - Non-Linear Edgebander