Electrical Heating Bar - EHBS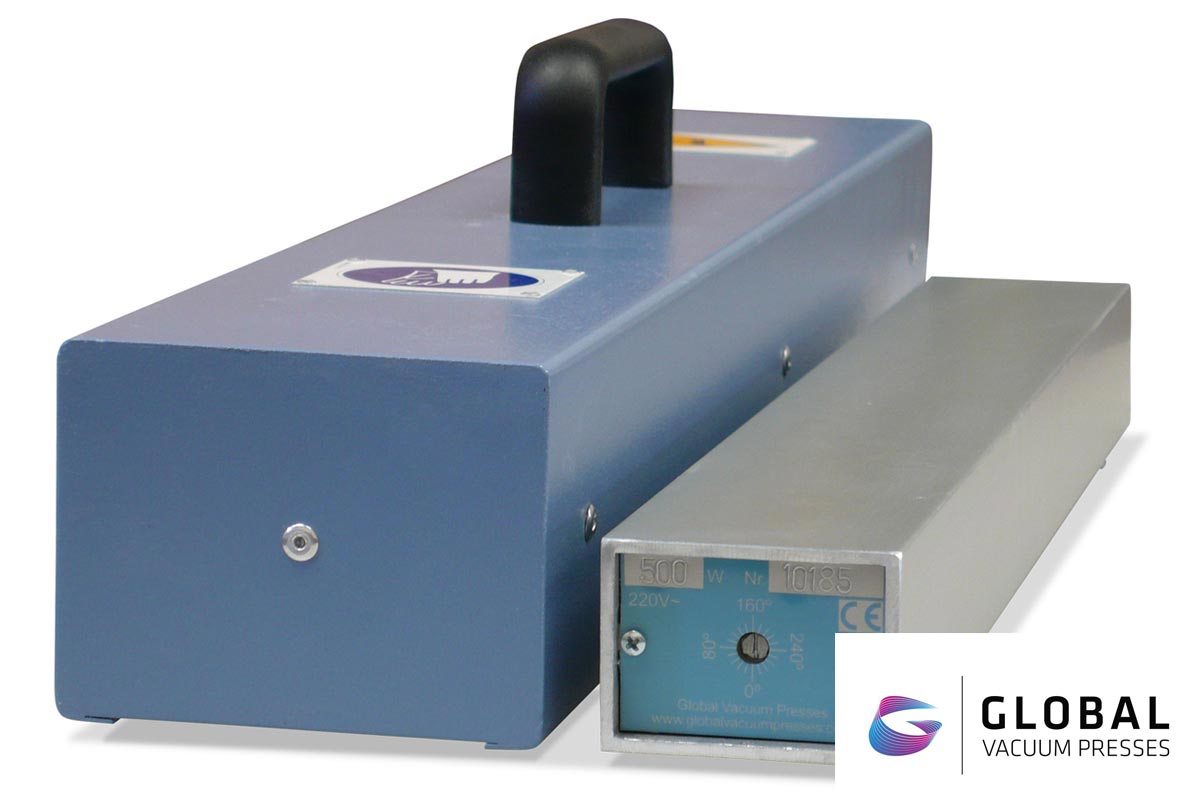 Remarkable heating bar constructed of an aluminium profile to withstand the rigours of daily use. Global electric heating bars are recommended for bonding veneer, plastic edges and for thermoforming solid surface materials and thermoplastics. Each bar is equipped with a continuously adjustable thermostat to suit the particular application and is available with an over length cover for energy saving and occupational safety. For more information please contact us.
Product Information
Manufactured from thermo-mechanically resistant aluminium profiles.
Anodised in silver, scratch and wear-proof.
Continuously adjustable thermostat.
Cover for energy saving and homogeneous heat distribution.
Preheating time 2minutes/mm material thickness.
All sides usable.
3m Cable included.
Heat up times 5-10 mins
Adjustable temperature control 0-200°C
Specific Pressure load max. 16kp/cm²
CEE Standard 3 pin plug
Cross Section 64 x 46mm
220v , Single phase.
Product Specification
| Code | Heating Surface (mm) | Power Requirements |
| --- | --- | --- |
| EHBS-0600 | 600mm x 64 x 46mm | 500W |
| EHBS-1100 | 1100mm x 64 x 46mm | 700W |
| EHBS-1600 | 1600mm x 64 x 46mm | 800W |
| EHBS-2100 | 2100mm x 64 x 46mm | 1100W |
| EHBS-2600 | 2600mm x 64 x 46mm | 1200W |
| EHBS-3100 | 3100mm x 64 x 46mm | 1450W |
| EHBS-3600 | 3600mm x 64 x 46mm | 1550W |
| EHBS-4100 | 4100mm x 64 x 46mm | 1700W |
---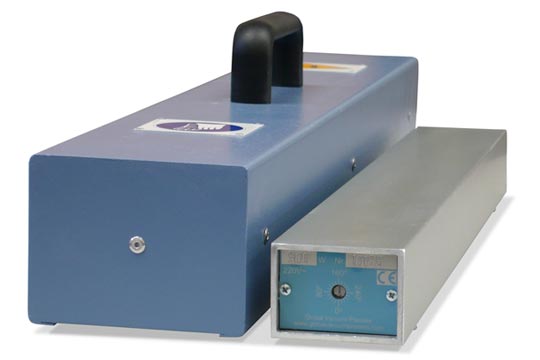 Download Spec Sheet
EHBS - Electrical Heating Bar